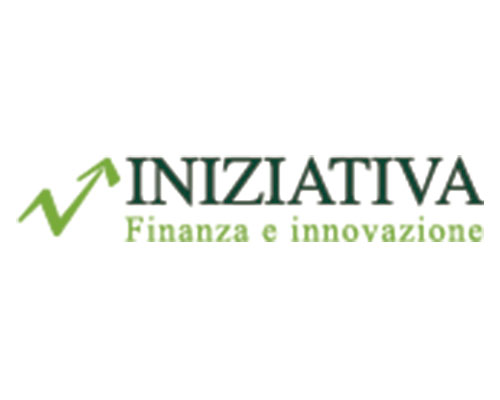 Partner name
INIZIATIVA CUBE SRL
Description
For over 30 years, INIZIATIVA has provided services related to three main areas: finance, innovation and strategy. In these areas, the company provides support to enterprises, SMEs and public administrations with advisory services aimed at creating the conditions for nourishing sustainable development and generating tangible added value for the customers, maximizing development opportunities, growth and impacts.
In a context of increasingly standardized services offer, INIZIATIVA is characterized by a selective approach to in-depth understanding of the customers' problems and challenges, aimed at providing customized solutions. The latter is often the result of ad-hoc and dedicated research and innovation activities with the goal of providing real added value with respect to specific problems and development paths of customers. INIZIATIVA has developed wide ranging experience in Public Private Partnership and Project Financing (both for public and private organisations); support for public decisions, technical assistance for planning; implementation and reporting of programmes financed by public resources; corporate finance instruments i.e. venture capital, crowdfunding, private equity, bonds, IPO etc.; business modelling and planning; strategy; rout-to-market definition; Pre-Commercial Procurement (PCP) and Public Procurement of Innovation (PPI).
In 2021, the company supported the development strategies of its customers with:
11 completed or ongoing M&A transactions;
3 mandates for stock market listings and 1 client brought to listing in 2021 which has seen its value multiply x13;
over € 35 million in debt resources raised for clients;
12 accompanying mandates on start-up/scale up also in a work for equity logic;
14 Industrial plans developed and in implementation;
9 accompanying activities for the development and monitoring of current performances;
1 Minibond issue successfully placed and another 2 in progress;
2 Reshoring projects in progress;
8 projects on sustainability and social impact activated;
4 startup acceleration programs underway and about to be launched;
5 Innovation Agreements in the following sectors: aeronautical, services for engineering and the offshore industry, telecommunications and pharmaceutical;
Advisory on numerous Industry 4.0, Patent Box, R&D Tax Credit transactions for a potential tax benefit of over €35 million euros;
Bringing to funding its 16th project on Horizon 2020, with an evaluation of 15/15.
The main fields in which INIZIATIVA operates, through services and R&I activities, are the following: circular economy, aviation, rail, mobility, cultural heritage, sustainable and regenerative tourism, urban regeneration, ICT, health, environment, energy, agri-food. INIZIATIVA is member of Confindustria Rome and Naples, Assoconsult and qualified advisor of ELITE programme of the London Stock Exchange Group.
Currently, it employs over 25 professionals across 6 offices in Rome, Naples, Milan, Turin, Brussels and London.
Role in the project
INIZIATIVA will support SURE 5.0 SMEs with advisory services aimed at creating conditions for nourishing sustainable development and generate tangible added value for the stakeholders involved in the process. Building on its expertise in assisting SMEs in the maximisation of development opportunities, INIZIATIVA will cooperate with consortium partners in all work packages so as to allow the selected SMEs to successfully integrate Industry 5.0 principles in their production processes.
In particular, INIZIATIVA will lead task T2.3 – Investment readiness support for SMEs, under which the consortium will offer a business consultancy service to evaluate the maturity of the Industry 5.0 strategic plan and identify the gaps regarding further financing for technological deployment in industrial facilities, innovative and sustainable business modelling, management of the new supply chains and partnerships etc.
The assessed SMEs under WP1 will be supported for the investment readiness preparation of their transition in the perspective of Industry 5.0 plans. The investment readiness support for SMEs will distinguish among different readiness dimensions including leadership team capability, product readiness, market readiness and financial strategy.
The assessed SMEs will be categorised under 3 Investment Readiness Levels: (i) Investment ready, (ii) Almost ready and (iii) Not ready. Based on the assigned investment readiness levels ad-hoc business support services will be provided (e.g., business modelling, business planning, route-to-market, financial needs, IPR management), considering the requirements for additional proof-of-concept set in T2.1, FSTP funding to be requested in WP3 and any other post-project initiative identified.
Finally, INIZIATIVA will be in charge of producing D2.4 "Industry 5.0 investment readiness support report" – A detailed report on the activities with SMEs for the deployment of Industry 5.0 investments and sustainable business models.