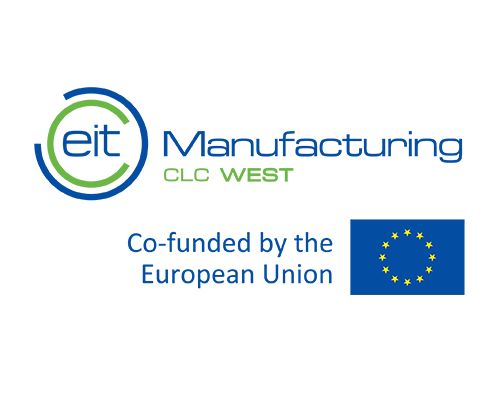 Description
EIT Manufacturing West, S.L. is one of the five Co-Location Centers (CLC) of EIT Manufacturing. EIT Manufacturing is supported by the European Institute of Innovation and Technology (EIT), a body of the European Union, and it is one of eight innovation communities within EIT.
EIT Manufacturing's main goal is to bring European stakeholders focused on manufacturing together in innovation ecosystems that add unique value to European products, processes and services and inspire the creation of globally competitive and sustainable manufacturing. EIT Manufacturing brings together more than 80 members (universities, research institutes and business).
EIT Manufacturing West is located in San Sebastian, in Northern Spain and serves three European countries: France, Spain and Portugal, being the later two part of the EIT Regional Innovation Scheme (RIS). EIT Manufacturing CLC West works in close partnership with its 22 full members, including universities (Arts et Métiers Institute of Technology, Ecole Centrale de Nantes, Grenoble INP), research centres (CEA, CT-IPC, INESC-TEC, Tecnalia, Manufacturing Alliance, Eurecat) and industrial organizations (Aerospace Valley, CESAMES, ESI Group, Fives, ISYBOT, SISE, TANALS, Sonae MC, Aernnova, ARITEX, IDEC, MMAEN and Mondragon Corporation). CLC West also counts on a growing network of activity partners and network partners.
Role in the project
Community building and project sustainability