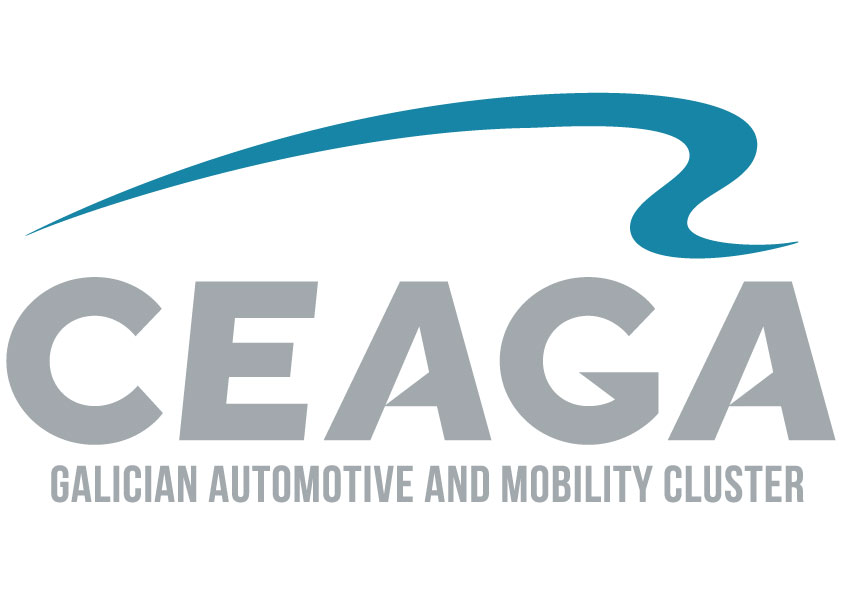 Partner name
Galician Automotive and Mobility Cluster
Description
CEAGA is a cluster organization with headquarters in Galicia (northwest of Spain) that gathers the whole automotive industry in the region, including the car maker (the Stellantis Center of Vigo); the Automotive Technology Centre of Galicia (CTAG); more than 130 component manufacturers and service providers; and new startups created within the framework of the Business Factory Auto (BFA) entrepreneurship initiative, thus constituting a complete innovation pole of more than 200 companies.
The main mission of the cluster is to promote high-impact cooperative projects for improving the competitiveness of the Galician automotive industry.
In its more than 25 years of existence, CEAGA has enabled the sector to develop initiatives of high strategic value, becoming a reference cluster both in Spain and Europe. At national level, the cluster has been recognized by the Ministry of Industry, Energy and Tourism (MINETUR) as an Innovative Business Grouping (AEI) after proving the fulfillment of demanding requirements, and so figures in its corresponding Register since 2008. At international level, CEAGA holds the Cluster Organization Management Excellence Gold Label since 2013. This recognition, awarded by the European Secretariat for Cluster Analysis (ESCA) through an exhaustive audit of 31 management indicators, has enabled the Cluster to join the Cluster Excellence Expert Group (CEEG), representing the elite of excellent clusters in Europe.
Role in the project
CEAGA is in charge of the communication and dissemination work package.