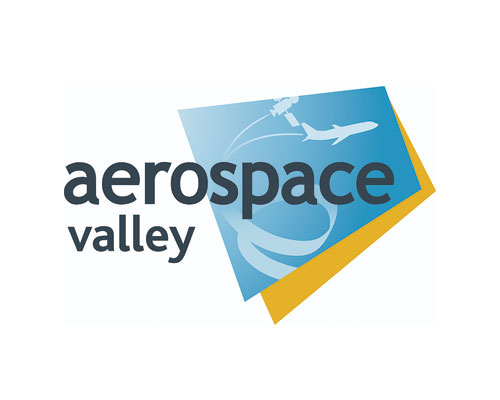 Partner name
Aerospace Valley
Description
Created in 2005, with today 828 members from both industry, including over 550 SMEs, and academia, Aerospace Valley is the most significant innovation competitiviness cluster in France in the field of Aeronautics, Space and Unmanned Systems, in Nouvelle-Aquitaine and Occitanie regions. With its ecosystems of excellence – Embedded and Communicating Systems, Structures, Materials and Mechanical Systems, Propulsion and Embedded Energy, Data Engineering and Artificial Intelligence, Industry of the Future, Aerospace Valley drives a supportive, competitive and attractive community, aimed at fostering innovation in view of growth. With 146,000 industrial employees, Aerospace Valley represents around 1/3 of the French aerospace workforce. Similarly, 8,500 researchers and scientists are active within the Aerospace Valley territory, thus representing 45% of French national R&D potential in the aerospace sector.
Aerospace Valley has obtained funding for 619 R&D projects representing an accumulated value of 1.6 billion Euro covering most scientific and technical fields related to the sectors of aerospace. Within the framework of the general French pôle de compétitivité program, which aims at stimulating employment by fostering local and regional competencies in technical and economic areas, the cluster strives to create an ambitious 35-40,000 new jobs by the horizon year 2025.
Aerospace Valley is member of the French Association of pôles de compétitivité (AFPC) and belongs to the European Aerospace Cluster Partnership (EACP), which represents 45 European aerospace clusters of 18 countries, gathering altogether around 4.300 companies.
Role in the project
Project coordinator
Leader of:

WP1 – Assessing SMEs current level and potential for following Industry 5.0 principles
T1.4 – Selection of SMEs to be assessed
T3.3 – SMEs (3rd parties) progress development assessment
T4.4 – Sustainability of SURE 5.0 activities
WP6 – Project Management